Ritter Big Game Caliber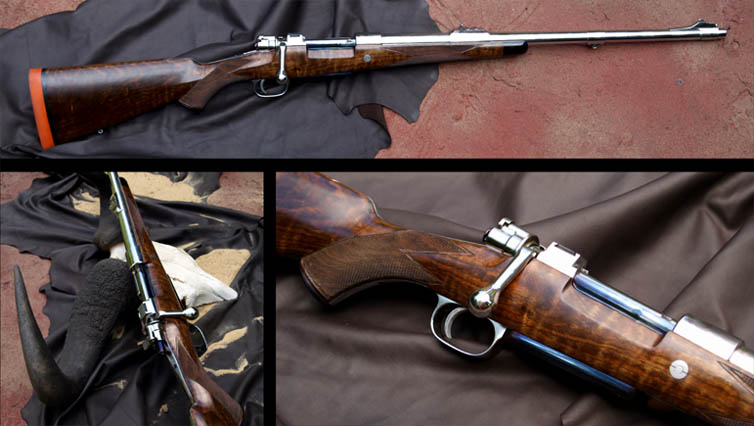 Manufacturer:  Ritter das Original
Caliber: .458 Win. Mag.
Rifle description:
Modified system Mauser 98, system and box extension, shotgun extraction system, magazine key cover in rigby form worked from full, expressing with two flaps, H. & H. Folding handle, Classic-Shaft-head with original silver shaft cap, front-end finish in precious wood.
Rifle is "weissfertig"
Price on request
Even if you can only shoot with one hand by accident or illness, you do not have to forego hunting.
We build or create a corresponding weapon according to your needs.