Modified Hunting Shotguns & Rifles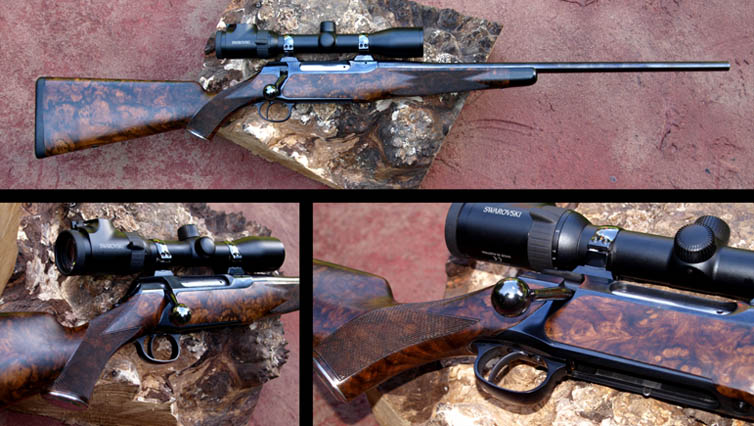 Manufacturer:  Sauer / Ritter Custom,  Model: 202
Caliber: .270 Win.
Weapon description:
Special storage with shank class "Superluxus", special Fixed mounting extra deep mounted with Swarovski Z6i 1,7-10 * 42 Abs: 4A-i, modified trigger system, removable special strap.
Weapon is sold
Hunting Shotguns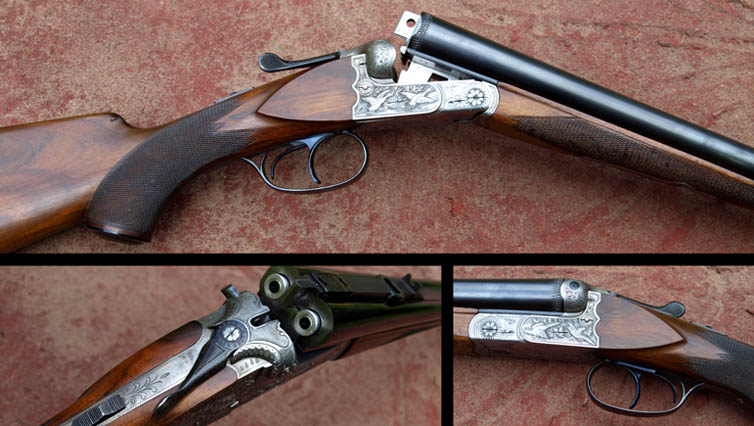 Manufacturer:  Bühag/Suhl
Caliber: 12/70
Weapon description:
Double barrel shotgun, hunting engraving right side ducks, left side pheasant, ejector, Q1 stamping, stamp "Aug. Pupil-suhl "on the running hook.
Weapon is sold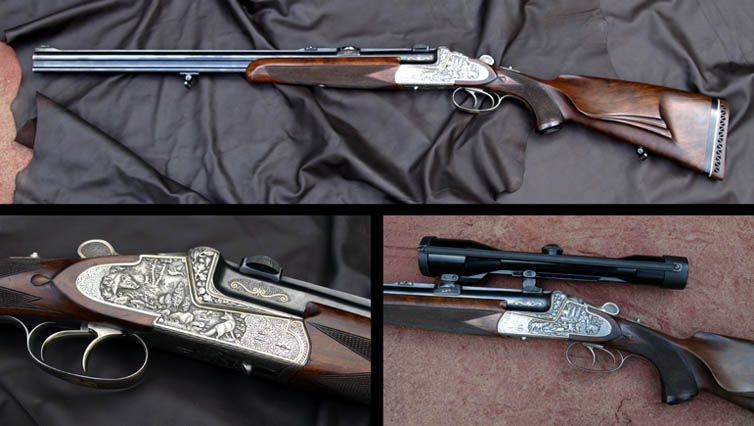 Manufacturer:  Juch/Ferlach
Caliber: 6,5*57   16/70
Weapon description:
Over & under shotgun rifle , gold edging of the system, excellent relief engraving with fine arabesques, signed by Ferlacher Meistergraveur Obiltschnig.
ZF Zeiss 6 * 42 Abs. 1 Suhler single-hook installation
Weapon is sold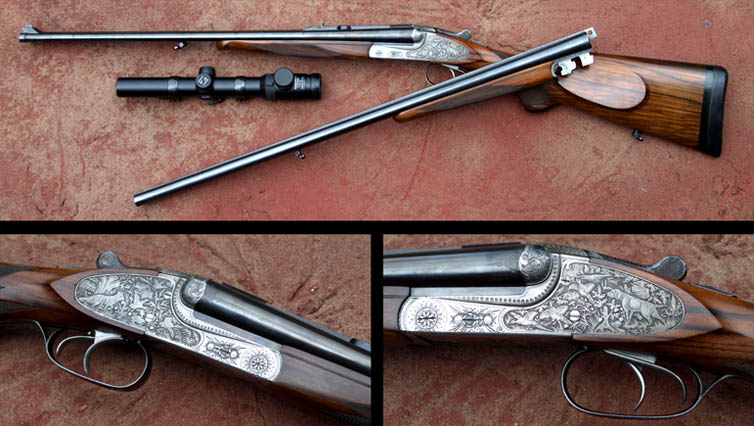 Manufacturer:  Merkel/Suhl
Caliber: 20/70 – 20/70
Weapon description:
Double shotgun, double rifle, changeable double jib 8 * 57IRS, fine side lock, hunting engraving on the right fox and duck, left dog and pheasant, double jogging barrels 8 * 57 IRS from Müller-Westerwald with mouth adjustment, 24Varipoint, extra low-profile swivel mounting.
Price on request
Even if you can only shoot with one hand by accident or illness, you do not have to forego hunting.
We build or create a corresponding weapon according to your needs.